IMPROVING THE POLICE DOG
Core Security Services started using German Shepherd Police Patrol Dogs in 2009 for the soul purpose of providing handler protection to contract security guards who were providing foot patrol in the inner city.  Over the years, Rodney Williams, Owner & Operator of Core Security Services has struggled to find healthy suitable dogs that were able to pass the rigorous training standards required for a specialized patrol dog. Through Rodney's expertise, research, and training, Core Security Services continues to play an integral role in developing high quality-stable patrol dogs with strong nerves, natural defenses, and "fight-drive", who also provide scent discrimination in an urban environment.
Understanding a Patrol Dog
A Patrol Dog is a Dual-Purpose Dog, which is also known as a police patrol dog.  These dogs are fully trained and skilled in the areas of tracking, handler protection, off-leash obedience, article, area & building search, and criminal apprehension.  Rodney stated that "one of his personal goals is to help improve the North American Police Dog." His areas of focus are on the K9's genetics, nutrition, and early socialization, which plays an essential role in temperament, behavior, and training capabilities of the dog.
Bloodline & Specialized Breeding Program
KNPV is a Dutch acronym, Koninklijke Nederlandse Politiehond Vereniging, and a Dutch term associated with Dutch Working Dogs. The rare black KNPV GSD with the bloodline from Holland is part of the Core Security Services breeding program.
According to the KNPV, "…KNPV German Shepherds are a working line GSD trained."  It is one of the most challenging and well-respected dog sports in the world.  It originated in The Netherlands, Holland, and has been regarded as, "…the closest to the real protection work." Reason being is because it requires a dog that is healthy, intelligent, loyal, and social.  KNPV dogs need to be hard dogs with strong nerves.
Rarely Achieved PH1 Title
The PH1 title and certification is rarely achieved by German Shepherd Dogs (GSD), so rare that it is estimated that only 0.5% of GSDs qualify for the PH1 (Politiehond 1) certificate each year. In order to receive the coveted certification, the GSD must master the skills to perform in three (3) groups, which encompasses strenuous activities, high impact actions, extreme test of athleticism, and numerous other movements and events.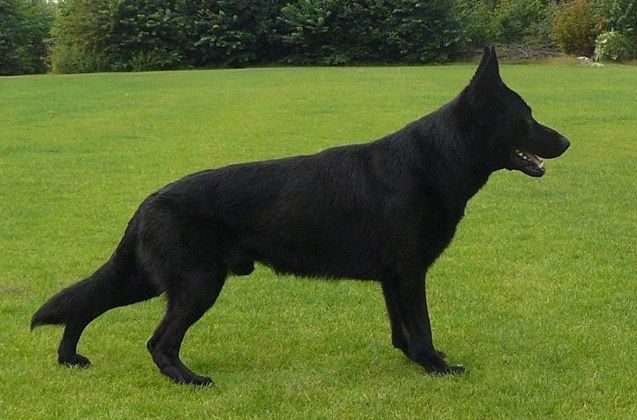 Meet Axel.  He is our new protection dog who we imported from Holland.  He is being used in our specialized breeding program for police patrol dogs.
Provided is a link to our "Introduction to Axel Video."- https://youtu.be/rXMTWTrLg2A.  Upon request, we are also able to provide information on Axel's x-rays of his hips, elbows, spine, neck, and ribs.
Axel is a one of a kind FCI Pedigree Working-Line GSD, and has earned the following:
"Axel Domaine Main D'or KNPV Championships" – 2017 Best GSD of the Netherlands KNPV PH1 with most points – 434 (435 highest award points possible)
SG Axel Domaine Main D'or – IPO1 – BH & AD – KKL passed
Certified & Titled (with honors) KNPV PH1 Police Dog with 434 out of 435 points
Titled in IPO: AD, BH & IPO1
Angekörd SG (Sehr Gut)
FCI DNA Certificate
FCI Hips Certificate (Score-A)
FCI Elbows Certificate (Score-Free)
Additional Attributes:
Extremely balanced, open and social
Excellent with kids
Great Companion
Cited Sources
Axel Domaine Main D'or – working-dog Axel Domaine Main D'or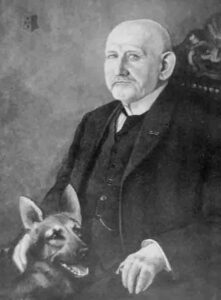 "The breeder on a small scale, one who works with one or two bitches, is the most suitable breeder for working dogs because he can care for his breeding animals and their progeny… and can produce sound strong animals that can be trained." – Max von Stephanitz